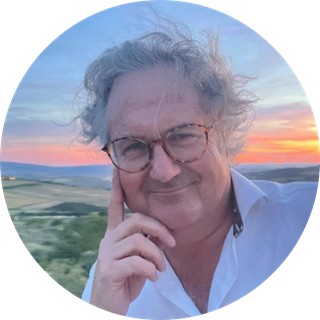 Recognize your strenghts and growth potentials
The Leadership Quick Scan is a professional leadership test that has won its spurs in professional personnel management for years.
Recognizing your strengths and growth potential is an absolute must as a manager.
With the Leadership Quick Scan, you get hold of a professional instrument that will quickly convince both yourself and others. In addition, the online coaching in the report allows you to work goal-oriented on opportunities that are just there lying for you to make you more successful.
Try it now for free and decide later if you want the full report with my coaching for you!
Patrick Verschelde
What do you mean?
Did you know that Swiss people wrote the first management books? Indeed, and that makes sense because, at the time, people compared an ideal organization with the well-coordinated gears of a clock.
Some still assume that, but of course, the situation as a manager is much more complex than that. That is why it is essential to discover from which starting points, which you often use unconsciously, you perform your role.
Discover it via the quick leadership scan. This solution results from knowledge about entrepreneurship and management passed down from generation to generation in the best schools, mixed with my many years of experience in organizational development and human resources management.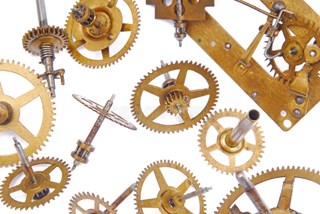 Success
Knowing others is wisdom, knowing yourself is Enlightenment - Lao Tzu
---
To be successful, we must constantly evolve.
My purpose is to get you mobilized and motivated and support you in the growth process to success.
Try it out now, or read more about it.
Quick and beneficial
You get insights you didn't dare to expect in less than a quarter of an hour. 
---
And the first view is for free.
If you want to grow as a leader, you can order the full report for only 45 euros.
Now, fill out the Leadership Quick Scan for free and immediately get your first new insights.


Read the book
Discover the vision of the man behind this fantastic tool.
---
Not a traditional management book but a novel with many valuable lessons for everyone who wants to be conscious in life. Recognizable situations and helpful tips.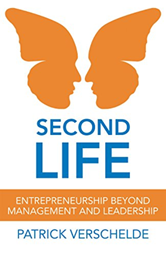 The benefits of the Leadership Quick Scan for you
Find out what you're worth and start generating more success.
Get concrete insights and practical suggestions for more success in your situation.
Determine if your style is what your organization needs. And vice-versa.
Fast, extensive reporting and very affordable.
For your eyes only.
FAQ's
What do I have to do to get my personal leadership profile
Just click on "try now for free," and our platform will direct you to a safe environment (e-Quest. be) where you give your idea about 40 statements. In the end, you get a quick view of your profile. If you want the full report, you can buy this for only 45 euro.
How is the full report build up ?
The comprehensive report has the following chapters:
- explanation about the different management styles
- your results (numerical scores, graphic representation of the results, descriptive comments on the way you scored,...)
- a detailed description of your management style
- a personal SWOT analysis based on the underlying behavioral competencies
- your personal development tips to be even more successful as a manager
- the SWOT analysis of your management style in light of the growth phase in which an organization finds itself
Who develloped the Leadership Quick Scan
Patrick Verschelde developed the Leadership Quick Scan in 2002.
As an expert in human resources and psychodiagnostic (Ph.D.), he worked out this test to give managers a view on their thinking about leadership and particular assistance in how they could become more successful.
After having supported several thousands of executives through their organization and his team, he now makes this tool available to you personally.
Is this only for top managers?
No, the survey itself and the resulting report are structured to be valid and valuable for anyone who directs other individuals, from the first management level to the CEO level.
How many people have used this instrument
The Leadership Quick Scan was launched in 2002, and ever since, over 3000 managers have been able to give their career a boost with the Leadership Quick Scan.